GMAC Students Challenge 2019 - "Development of Genetically Modified Food"
---
Thank you all for participating in the GMAC Students Challenge 2019!
A big Thank you to the following teams for their participation in this year's GMAC Students Challenge 2019!
It was an eventful afternoon, learning about the techniques used to develop the Flavr Savr tomato, the AquAdvantage® Salmon, the Rainbow Papaya and many more!
I don't know about you, but looking at the posters and hearing the presentations makes it so much easier than reading those lengthy scientific journals. I mean, scientists can go on and on and on... ... forever.
Great job EVERYONE!!!
Congratulations to the following schools for winning the GMAC Students Challenge 2019!

Third Place: Nanyang Girls' High School
Lee Zi Ying, Lin Fangjia, Isabelle Lim Jia Xuan, Wong Kai Yun Felicia

Second Place: St Nicholas Girls' School
Chan Ning, Ko Wen Ning, Looi Yan Yi Isabelle, Lynnette Hoh Shu Min

First Place: St Joseph's Institution
Darren Sim, Ahmad Siddique B Muhamed Abdillah, Gatongay Ryqx Manoza, Chue Zhi Sheng Jeffrey

Here are some photos to reminisce the exciting Friday afternoon.


Gallery
1 / 15
2 / 15
3 / 15
4 / 15
5 / 15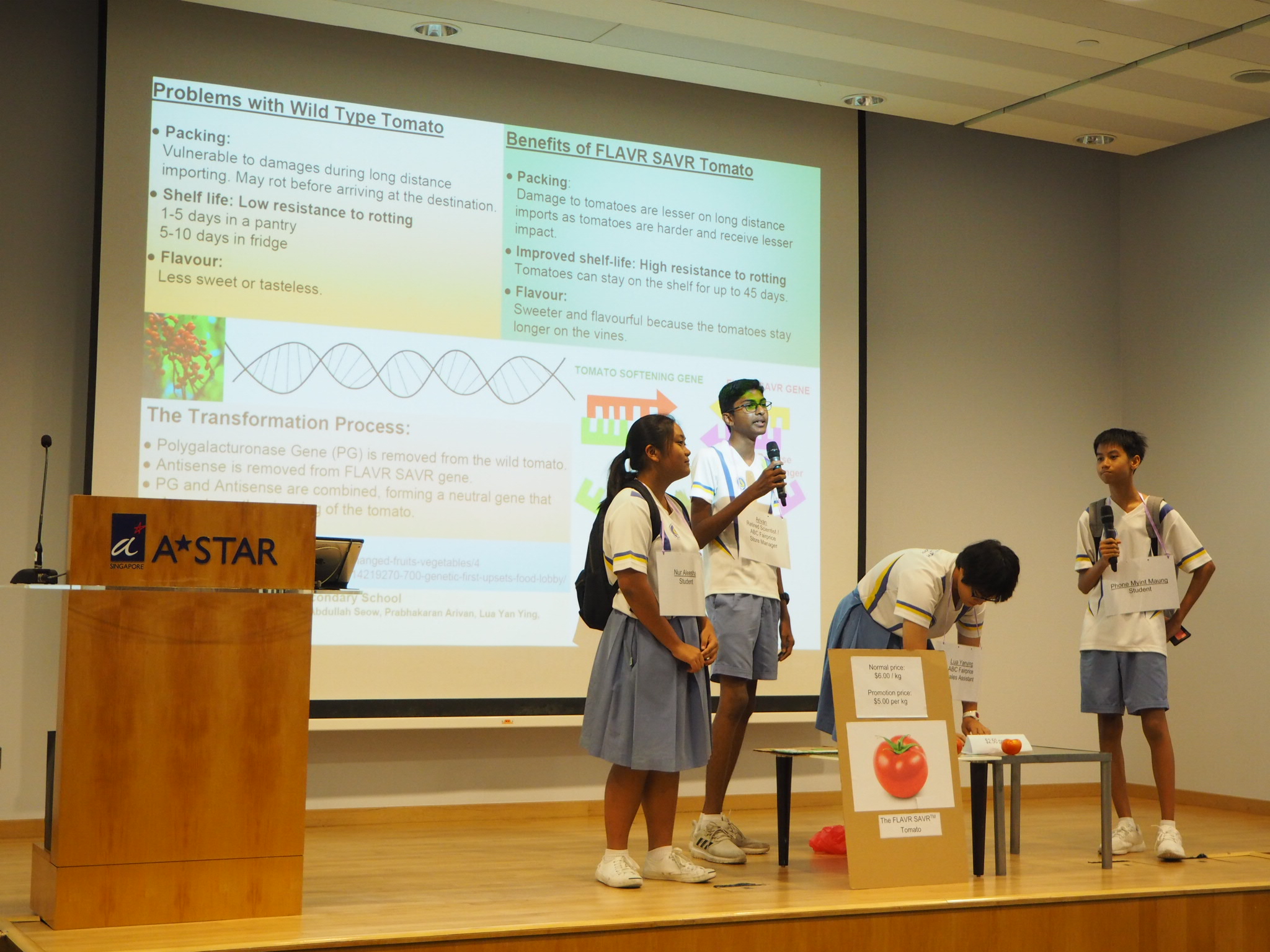 6 / 15
7 / 15
8 / 15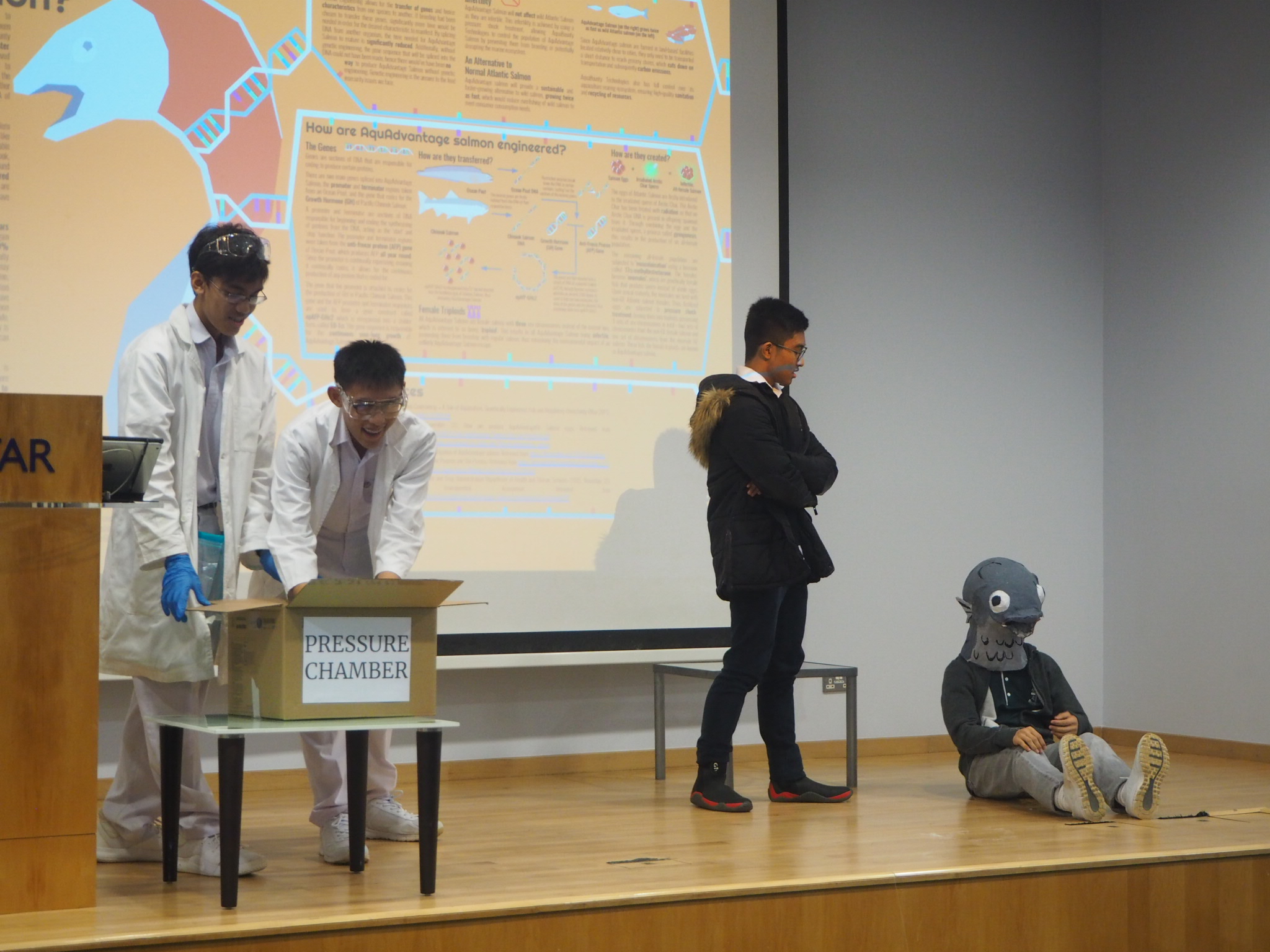 9 / 15
10 / 15
11 / 15
12 / 15
13 / 15
14 / 15
15 / 15
GMAC Interview on Mediacorp Channel 8's Hello Singapore 狮城有约, 21 May 2019
---
It was a pleasure to be invited on Mediacorp Channel 8's Programme, Hello Singapore, 狮城有约 to talk about GM regulations, the different generations of biotech crops and food safety
You may find Dr Hong Yan's short interview clip on Mediacorp's Toggle Website here, starting at 37:26min.

PAST EVENTS & ACTIVITIES
GMAC seeks to objectively impart scientifically-sound information on GM technology and GMOs to the public. Since its establishment in 1999, GMAC has been making ongoing efforts to create and enhance public awareness on GM issues. Some of the public events and activities taken on by GMAC are as follows: